Stellar Soroban Indexer and GraphQL
All-in-one Standard Soroban RPC, indexer GraphQL API and data analytics web portal, built by BlockEdn.xyz for developers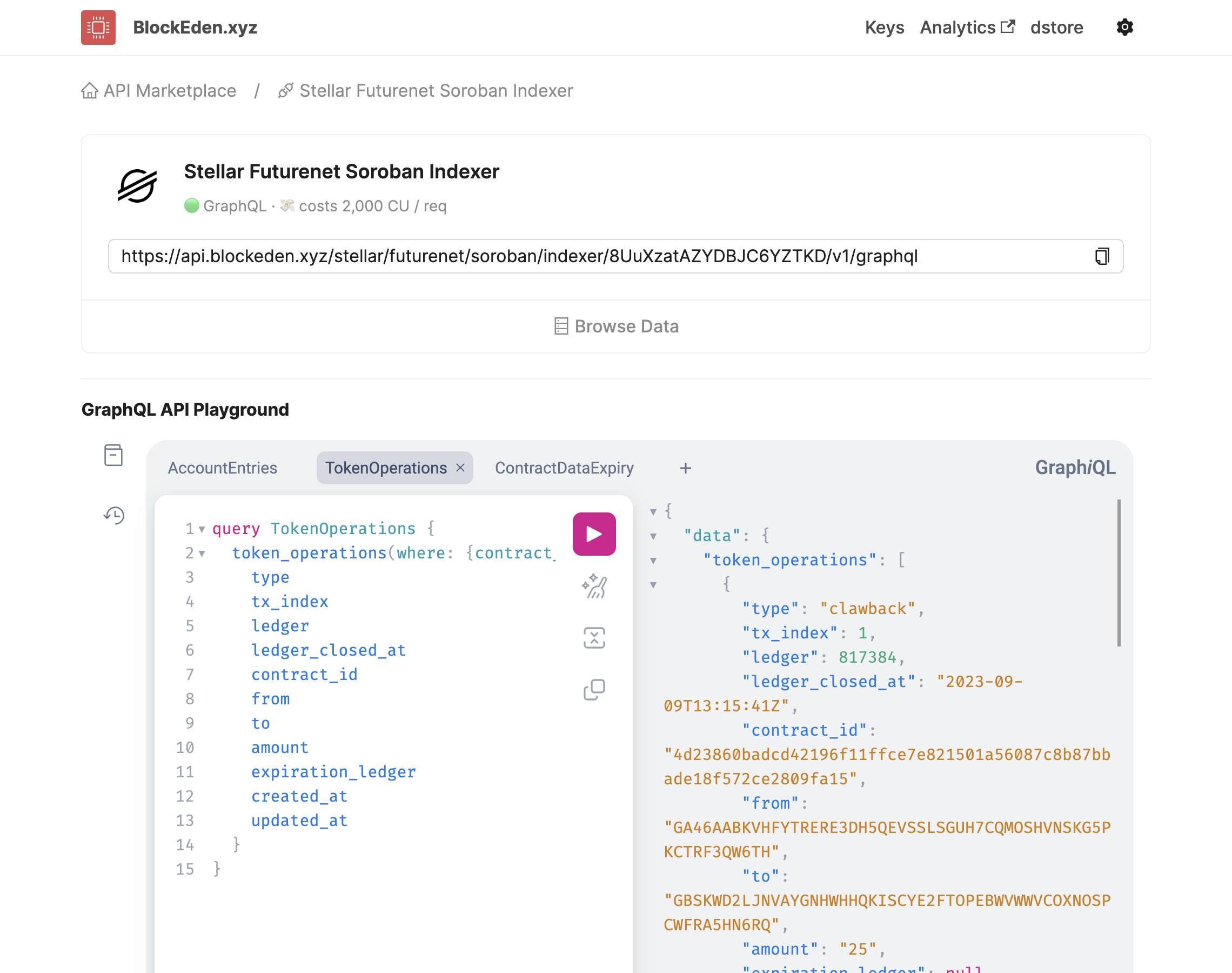 Why build with BlockEden.xyz?
Security
Up to 45M USD assets staked with us
Scalability
Horizontal scalable for any size of projects
Speed
Grab your connection string and start building
How it works?
Login to our dashboard, create an API key, and get started to build. It's easy like that - No need to mess with Soroban's golang and rust build, docker image, server deployment, and database maintenance.
Explore Pitch Deck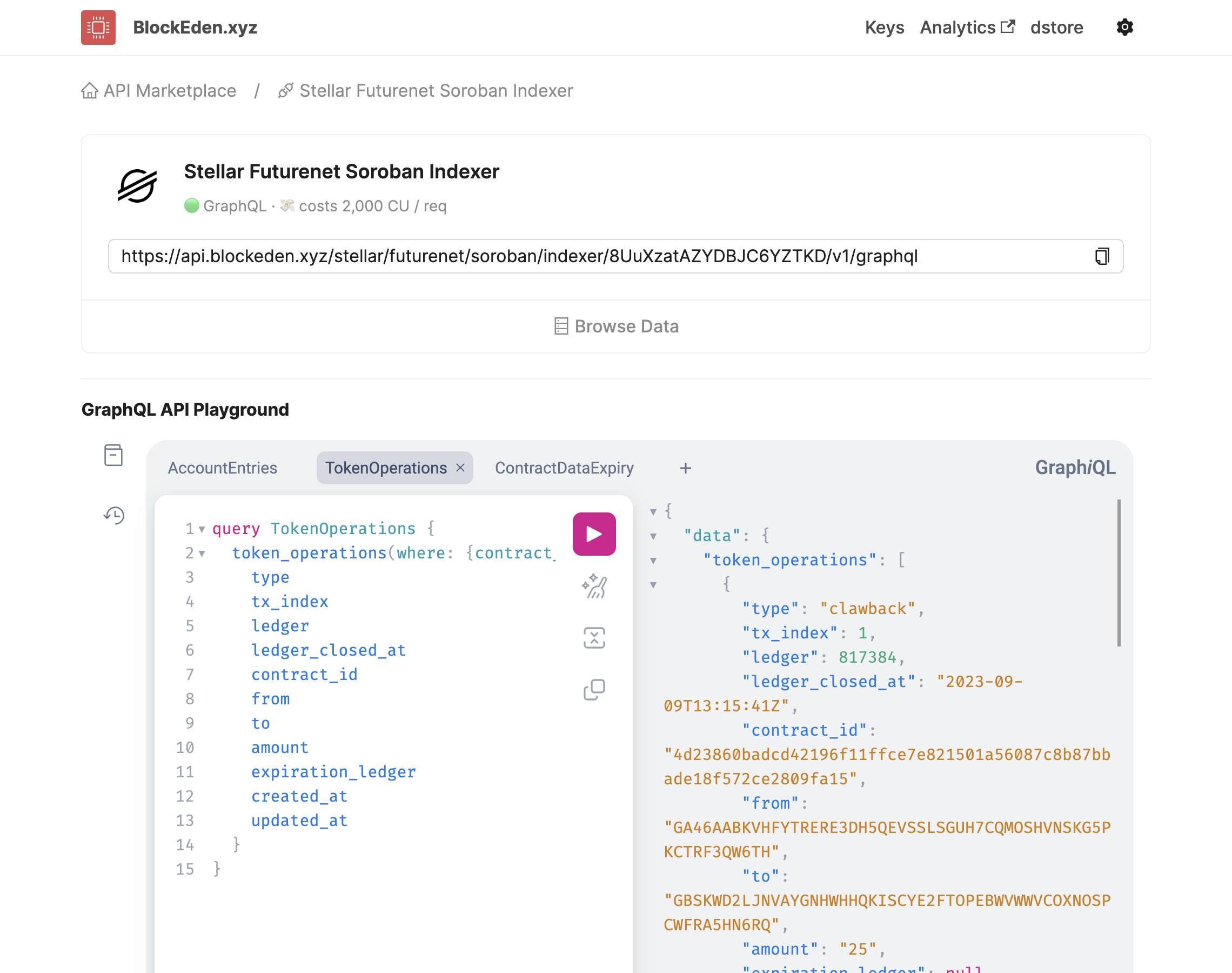 Indexer GraphQL API
Instant access to transactions, events, ledger entries, and token contract.
Explore now
Business Analytics
In addition to GraphQL, those data are also available in a web portal for you to inspect.
Browse tables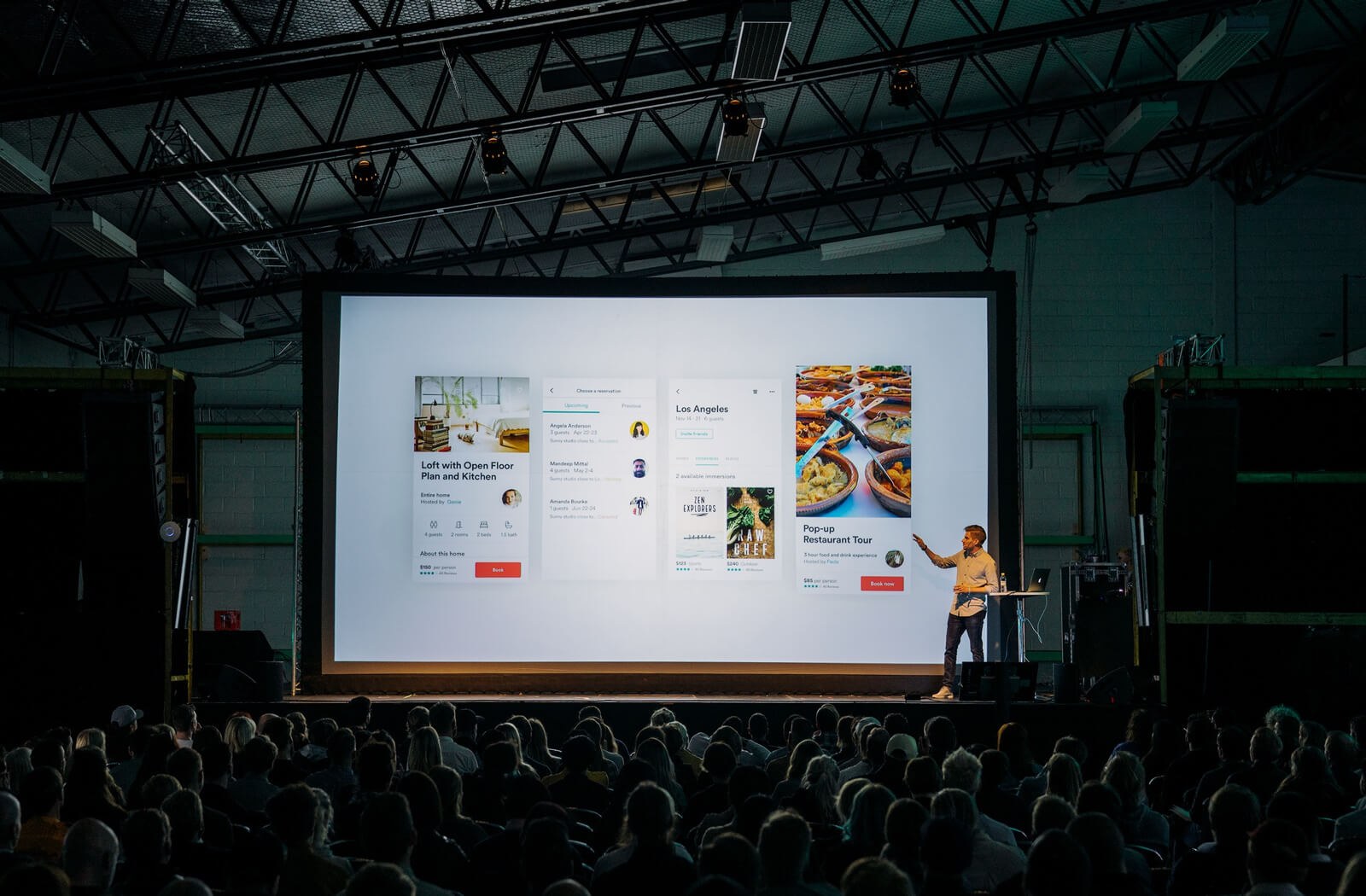 More than just APIs
Welcome to BlockEden.xyz — your foundational infrastructure for ushering in the next billion web3 users. As a vibrant community of web3 enthusiasts, we're in it for the long haul with protocol builders, investors, and fellow developers. Dive into our comprehensive suite of services, from managed node solutions and API gateways to dedicated staking services for blockchains. Got an idea or project? Let's co-create to drive the web3 revolution forward together.